You can be a part of the show by sending questions, comments, and more right to our email inbox. Not only that, but we'd even love to have you on the show!
"I had the pleasure of coming on as a guest with Adam and Jason earlier this year. Not only are they an absolute pleasure to chat with, but it's very evident how much they care about bringing valuable content to the world by having organic conversations about powerful issues."
"Adam and Jason brought me on as a guest earlier this year and it was an absolute blast chatting with them and talking about the ups and downs of entrepreneurship! I think it is so crucial for entrepreneurs to hear real stories to know that they are not alone and that with perseverance, grit and focus they can achieve anything. Adam and Jason allow these stories to reach other entrepreneurs through the amazing value they provide with the podcast and their other content. If you own a business, you do not want to miss an episode of the Grow Like a Pro Show!!"
"Appearing on Grow Like A Pro gave me many opportunities to talk about some of the more unique aspects of my life, career, and projects I am working on. Adam and Jason genuinely were interested in what I was saying and gave me a great platform to represent myself as an artist, entrepreneur, and person."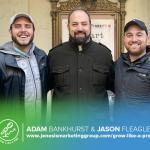 Barry Enderwick joins Jason an Adam this week as he discusses his 11 years at Netflix, with part of the time being the..
Read More →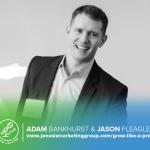 Paul Kilzer joins Adam and Jason to discuss how he helps people get more time and money from their organization, how he creates..
Read More →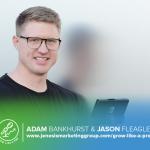 Austin Stark is the creator of SwitchFix, a Pro Controller holder for the Nintendo Switch, and he joins Adam and Jason to discuss..
Read More →
View More Episodes